Streamlining Credit Control and Improving Collections Performance
CANDDi is a leading provider of website visitor tracking and customer identity information for businesses. They follow a widely used subscription-based model, offering valuable insights to their customers. CANDDi operates with a strong customer-centric approach, ensuring they don't miss out on opportunities and maintain positive relationships with their clients even during the payment collection process.
Collect Wise, a credit control and credit management consultancy, partnered with CANDDi in April 2023 to optimise their credit control procedures and enhance collections performance. The consultancy program was designed to address key areas in CANDDi's credit control process and align it with their customer-centric ethos.
Consultancy Program Overview
Collect Wise implemented a four-step consultancy program tailored to CANDDi's needs:
Stage 1: Review of Systems and Processes
The Collect Wise consultancy team thoroughly reviewed CANDDi's credit control systems, tools, and existing processes. This step aimed to identify areas for improvement and streamline the credit control workflow.
Stage 2: Report & Proposal for Amendments
Based on the findings from the initial review, Collect Wise generated a comprehensive report outlining specific recommendations for process enhancements. The report covered topics such as order to cash process, credit management policy, terms and conditions, payment options, and termination clauses.
Stage 3: Implementation Support
To facilitate the smooth adoption of recommended changes, Collect Wise offered hands-on support during the implementation phase. This ensured that CANDDi's credit control process underwent a seamless transition.
Collect Wise assessed CANDDi's internal order-to-cash processes after the implementation of the proposed changes. They monitored the performance of the new credit control system and provided further recommendations for improvement.
With the help of Collect Wise, Go Live Data achieved real tangible results. These included:
58.51% Reduction in Aged Debt
By optimising their credit control procedures, CANDDi significantly reduced the amount of outstanding aged debt, resulting in improved cash flow and financial stability.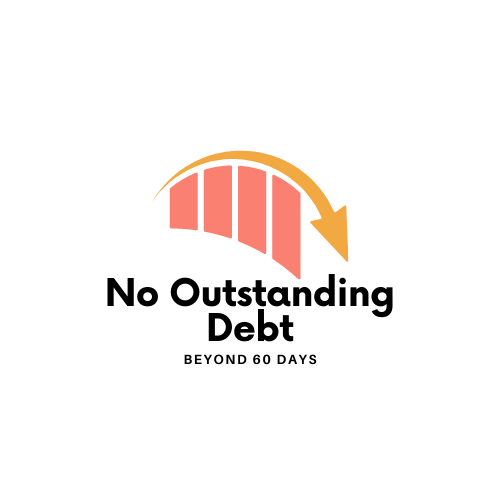 No Outstanding Debt Beyond 60 Days
Streamlined credit control process and automation of reminders led to efficient collections and timely payments.
Collect Wise provided valuable recommendations to CANDDi to enhance their credit control process
Recommendations Implemented
Updates to Terms & Conditions
CANDDi revised its terms and conditions to include clauses related to late payment fees and termination policies, ensuring clear guidelines for customers.
Consent for Terms and Payment Options
An opt-in box for terms and conditions and automated email for marketing consent were introduced during the sign-up process. The company also streamlined payment options, encouraging upfront annual contracts to reduce complexity.
Proactive and automated email reminders were scheduled, reducing the need for manual intervention in chasing payments. The process included various stages of polite reminders before escalating to manual credit control tasks.
Dealing with Expired Credit Cards
Automated emails were set up to handle expired credit cards, ensuring timely follow-ups for updated payment details.
The cancellation process was improved to handle disputes effectively, with clearer guidelines on payment obligations after termination.
Collect Wise's collaboration with CANDDi resulted in a streamlined credit control process that aligns with the company's customer-centric approach. By implementing the four stage consultancy program's recommendations, CANDDi experienced a significant reduction in aged debt and maintained positive customer relationships throughout the payment collection process.
With a well-structured credit control system in place, CANDDi can now focus on maximising business opportunities and continuing to deliver top-notch services to its customers.
Need to improve collections performance and streamline your credit control processes? Contact us today