Your partner in transforming people & businesses.
Unlock Your Company's Full Potential with Executive Business Coaching
At Collect Wise Ltd, we specialise in providing executive business coaching services tailored to medium to large businesses. Our goal is to empower people and their organisations to achieve extraordinary results. If you're ready to take action and make a lasting impact, you've come to the right place.
We believe in driving real-world outcomes, taking ownership of our actions, and delivering exceptional results for our clients. With us, you can expect a partnership that prioritises your success above all else.
Tailored Coaching Packages
We offer flexible coaching packages to suit your needs. Our packages are designed to maximise your growth potential and deliver tangible results. Choose from our three options: quarterly, 6 months or yearly, allowing you to select the duration that best aligns with your goals and aspirations.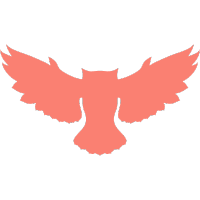 1 x 30 minute free consultation
1 x 45 minute free consultation

6 x 60 min sessions
2 sessions per month
1 x 45 minute free consultation

12 x 60 min sessions
2 sessions per month

Free in-depth e-resources pack
Need Something More Bespoke?
Speak To Our Experts For More Information
We offer the flexibility of bespoke packages, tailored to meet your specific needs and objectives, ensuring you get the most value and results from our services.
Enhance Your Business Proficiency: Empower Your Success with the 'Business Skills Audit'
Discover your strengths, identify untapped talents, and pinpoint areas for improvement with precision.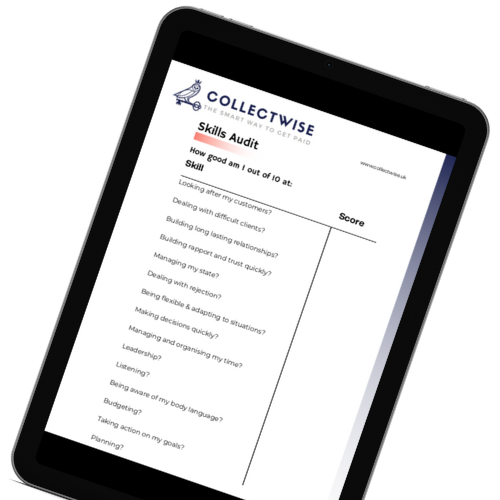 What's included in our Executive coaching packages?
At Collect Wise, we understand the unique challenges faced by executives like you. Our coaching packages range from comprehensive journeys to tailored intensives, offering the flexibility and depth required to meet your specific needs and schedule.
Our dedication to your success extends even after the coaching engagement. Enjoy a follow-up overview and support to ensure that the transformational changes you've embraced continue to flourish in your personal and professional life.
Our executive business coaching covers a wide range of areas, ensuring we address your specific needs. Whether it's credit control coaching or training courses for your employees, leadership coaching, performance coaching, personal development, or career coaching, our experienced team and coaches will guide you towards breakthroughs and exceptional growth.
Are you ready to elevate your business to new heights? Contact Collect Wise Ltd today to schedule your free 30-minute consultation. Together, we'll unlock your full potential and embark on a transformative journey towards success.
Hear from our satisfied clients who have experienced significant business growth and improved financial management through our innovative solutions and dedicated support.
Paula has been fantastic in supporting me with identifying key areas to focus on and helped me to think about my own personal development. I have been really grateful for Paula's advice and encouragement, and have already gained so much from working with her.
Thank you so much for all the great work you are doing with CANNDI. It's feeling very, very under control, in fact, it's the best it's been in years!
Paula has been an extraordinary mentor to me. Her willingness to share her own experiences and insights while listening deeply, are all talents that I've benefited from. Not only has Paula encouraged me to consider the fine tuning and efficiencies of my business, but also she has inspired me to think bigger and bolder for my business. When you add in Paula's kindness and positivity - I would highly recommend Paula to anyone who is looking to step outside the box and grow their business.